Easthampton, MA – October 2, 2017
On September 21, 2017 Northeast Wisconsin Technical College launched a brand new my.NWTC Student Portal. This new portal provides students and faculty with a completely transformed user experience, powered by InFlight.
With InFlight, NWTC rapidly deployed a modern and mobile-first experience that enhances the NWTC brand, and meshes seamlessly with the look-and-feel of the NWTC.edu website and other digital assets.
With a focus on student success, InFlight helped NWTC bring important student tools into one place – including PeopleSoft Campus Solutions, Blackboard, Starfish and student email. Key functionality for students includes the ability to enroll in classes, pay tuition, accept financial aid, and view booklists.  And, of course, the new InFlight-powered portal works flawlessly on desktop, tablet and mobile devices.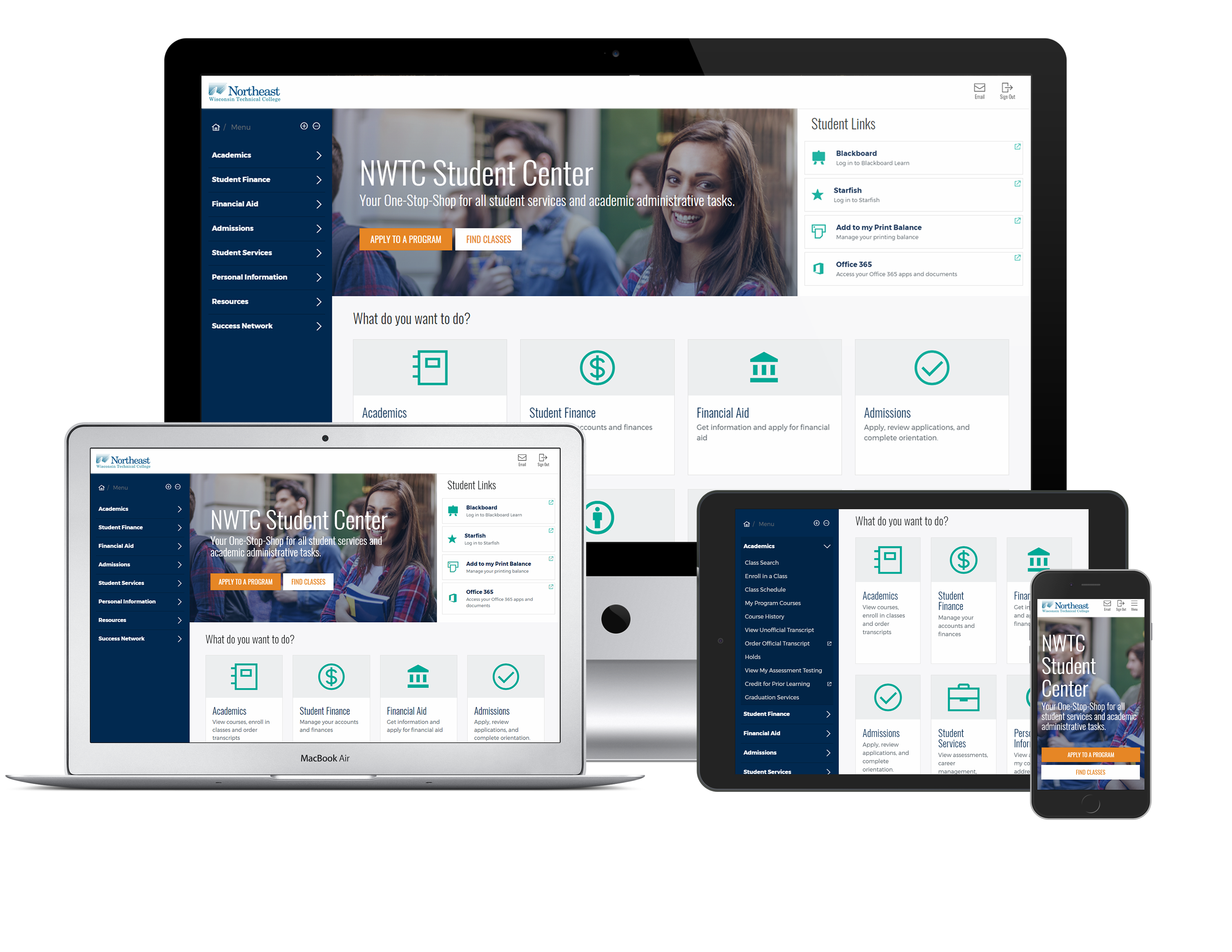 About InFlight Corporation
In the past, solving Student Information System usability issues meant rewriting the user interface or migrating to a new system. In either case, change was costly, time-consuming, disruptive and risky. InFlight changes the game. InFlight offers an approach that makes it fast, easy and more affordable to modernize the student user experience without sacrificing the existing business logic, customizations or security of your back-office systems.  InFlight enables you to modernize the HCM, ERP, financial and Campus Solutions user experience without compromising the integrity of the core application. For more information call 1-800-853-7505, email sales@inflightintegration.com or visit us online at www.inflightintegration.com.
###